Chilliwack
Where will I be staying?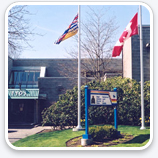 You'll be staying at the RCMP Pacific Region Training Centre in Chilliwack, British Columbia. The PRTC is a 221 room, four diamond conference destination, exclusively catering to all Canadian Federal, Provincial and Municipal Government and Crown Agencies.

Operated by Executive Hotels & Resorts, this unique, secure, and state-of-the-art conference and training facility incorporates an elaborate design of high ceilings, exposed wooden beams and intricate stone work augmenting the natural beauty of this locale. More information can be found at the RCMP PRTC web site.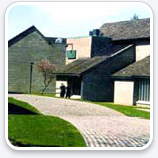 Please note, the Pacific Region Training Centre does not have accommodations for children and pets. If you intend on bringing children and or pets you will need to make separate arrangements.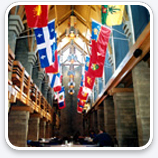 There is a local hotel that is about 10 minutes driving time from the PRTC that can accommodate both. Best Western Rainbow Country Inn (604) 795-3828 www.rainbowcountryinn.com. Because the summer months can be busy times within the hotel industry we recommend booking early and requesting a Federal Government rate if that should apply.
Where is Chilliwack?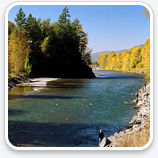 Lying on an ancient flood plain in the beautiful Fraser Valley, amongst some of Canada's richest farmland, is the town of Chilliwack. Chilliwack, with a population of 70,000 people, is situated between the Fraser River and the Trans-Canada Highway 1, approximately 50 miles (80 Km) (a one hour drive) southeast of Vancouver. Map of Chilliwack
How can I get around?
The City of Chilliwack public transit service has an extensive route network throughout the community. View transit information and schedules .
National Car & Truck Rental 45750B Luckakuck Way
(604) 792-9934
Thrifty Car Rental - 45730 Hocking Avenue
(604) 703-0737
Budget Car & Truck Rental - 45748 Yale Road
(604) 792-9101

Local Taxi Companies
Chilliwack Taxi - 795-9111
Sardis Taxi - 795-7599

What can I do there?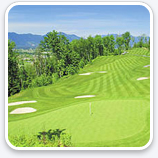 Chilliwack is surrounded by mountains and has many parks nearby such as Cultus Lake and Chilliwack Lake. There are many recreational opportunities in the area, including hiking, biking, camping, fishing, and golf.
You can find out more about Chilliwack at these web sites:
www.tourismchilliwack.com
www.chilliwackbc.com
City of Chilliwack
Minter Gardens is a spectacular 32 acre world class show garden with 11 themed gardens. Gift and plant shop, two restaurants and conservatories. The area surrounding Minter Gardens offers an abundance of outdoor activities, family attractions, and wonderful getaways. Phone (604) 794-7191 .
Harrison Hot Springs Sit back and take in the sun, read a good book or set out on a unique adventure. Go sailing, swimming, fishing, windsurfing, canoeing or take a boat cruise.Play a couple sets of tennis, a round of golf, walk one of the many hiking trails or... simply soak in one of the local mineral pools. The village of Harrison caters to those needing a vacation. Phone (604) 796-5581.
Bridal Falls: Visit one of the area's most beautiful views. Park provides a great place for picnics. The falls themselves are a short 15-minute walk on a well-modulated trail and will present you with a spectacular sight. The water tumbles down from the side of almost 7,000 foot Mount Cheam, which dominates the area. This is the epitome of rainforest grandeur. Take exit #135 (the Bridal Falls exit), from highway #1 to Agassiz and follow highway #9 north to Harrison Hot Springs.
How's the weather there?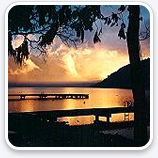 Chilliwack's mild climate with limited extremes provides excellent growing conditions for a wide variety of crops and agricultural products. The average temperature is 1.6 degrees Celsius in January and 18 degrees Celsius in July. Precipitation is limited to rainfall with barely any snowfall - except on the ski-hills. Pack some shorts, comfortable shoes and a light jacket or sweater.
Demographics
(according to Statistics Canada 2001 census)
Population: 62,927
Growth Rate (1996-2001): 4.6%
Total Private Dwellings: 25,119
Area: 257.96 sq. km.
Density: 243.9 people per sq. km.
Chilliwack's primary industries are agriculture, manufacturing, and tourism. The city is particularly famous for its fishing, golf, hiking and year round whitewater rafting.