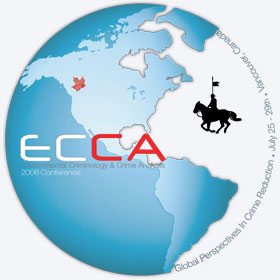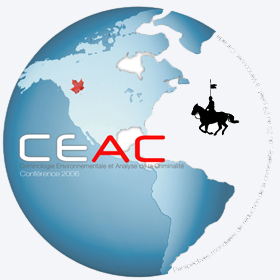 Welcome
It is my pleasure to invite you to the 14th Environmental Criminology and Crime Analysis (ECCA) Conference being held in British Columbia July 25-29, 2006. The theme of the conference this year, reflecting ECCA's international history and impact, is Global Perspectives in Crime Reduction.
Our goal is to continue to expand ECCA's tradition of merging cutting edge academic research, with the interests of professionals working within the criminal justice system, in pursuit of more effective crime reduction and prevention.
My goal for this year's conference is to provide as many opportunities for participants to discuss causes of crime and solutions. The program is designed to further expand our knowledge of scientific and evidence based approaches to crime reduction across the criminal justice professions.
The Royal Canadian Mounted Police look forward to hosting ECCA 2006.


Assistant Commissioner Gary Bass
"E" Division, Royal Canadian Mounted Police